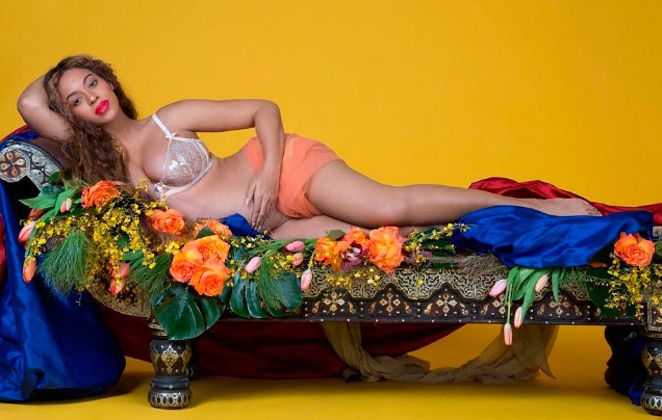 Depois de arrasar no Grammy, Beyoncé levou pra casa mais um prêmio nesta semana. A cantora foi vencedora no NME Awards, que rolou na noite desta quarta (15). O site britânico coroou Queen B no curioso prêmio de "Hero Of The Year" (Herói do Ano). Beyoncé concorria com nomes como Adele e David Bowie.
Beyoncé lança dois clipes de uma vez pelo Youtube
A representatividade da música de Beyoncé para um discurso mais humano, livre de preconceitos e aberto ao empoderamento do negro e da mulher pode ter sido o grande mote para que a cantora vencesse o prêmio – para além, é claro, do lançamento do fenomenal Lemonade.
Adele, que papou vários Grammys – inclusive da própria Beyoncé – também teve papel de destaque na premiação. A diva levou a melhor na categoria "Headline de Festival". A cantora foi indicada também na categoria "Melhor Cantora Britânica", mas perdeu o prêmio para M.I.A. – que recentemente lançou o belo e politizado clipe de "P.O.W.A".
O prêmio de "Álbum do Ano", que causou tanta polêmica no Grammy, foi disputado por nomes como a própria Beyoncé, Kanye West e Radiohead. Beyoncé acabou não levando o prêmio – de novo! – que ficou, curiosamente, com o Bastille (e seu Wild World).
No discurso de agradecimento, a banda lembrou do álbum Lemonade.
Já Frank Ocean, que nem submeteu o seu álbum ao Grammy, levou a melhor no Prêmio NME, na importante categoria de "Melhor Artista Masculino Internacional". No controverso "pior banda do ano", venceu o 5 Seconds Of Summer , que vai tocar no Rock In Rio deste ano.
Confira abaixo a lista com todos os indicados e vencedores do Prêmio NME:
Melhor banda britânica  (supported by Zig-Zag)
Wolf Alice
The 1975
Bastille
Years & Years
Biffy Clyro 
The Last Shadow Puppets
Melhor banda internacional (supported by Austin, Texas – Live Music Capital Of The World)
Tame Impala
Kings Of Leon
Green Day
Metallica 
A Tribe Called Quest
Tegan and Sara
Melhor cantor britânico 
Skepta 
Zayn Malik
Kano
Jamie T
Michael Kiwanuka
Richard Ashcroft
Melhor cantora britânica
Dua Lipa
Adele
Charli XCX
MIA 
Kate Tempest
PJ Harvey
Melhor cantor internacional
Kanye West
Drake
The Weeknd
Frank Ocean
Kendrick Lamar
Chance The Rapper
Best International Female supported by VO5
Sia
Lady Gaga
Beyoncé
Solange
Christine & The Queens – WINNER
Tove Lo
Best New Artist supported by TOPMAN
Blossoms
Zara Larsson
Sunflower Bean
Christine and The Queens
Dua Lipa – WINNER
Anderson .Paak
Melhor álbum
Kanye West – 'The Life Of Pablo'
Skepta – 'Konnichiwa'
The 1975 – 'I Like It When You Sleep, For You Are So Beautiful Yet So Unaware Of It'
Radiohead – 'A Moon Shaped Pool'
Bastille – 'Wild World' 
Beyoncé – 'Lemonade'
Melhor música
Tove Lo – 'Cool Girl'
Charli XCX – 'After The Afterparty'
Skepta – 'Man'
Bastille – 'Good Grief'
The 1975 – 'Somebody Else'
Christine And The Queens – 'Tilted' 
Melhor banda ao vivo
Bastille
Slaves
The 1975 
Bring Me The Horizon
Christine And The Queens
Wolf Alice
Melhor Clipe
Kanye West – 'Famous'
Beyoncé – 'Formation'
Radiohead – 'Burn The Witch'
Slaves – 'Consume Or Be Consumed' 
Rat Boy – 'Get Over It'
Wolf Alice – 'Lisbon'
Best Festival supported by ID&C
Glastonbury – WINNER
Reading & Leeds
Download
Isle Of Wight
Primavera
V Festival
Best Music Film
Oasis: Supersonic 
Nick Cave And The Bad Seeds' One More Time With Feeling
Sing Street
Gimme Danger
The Rolling Stones Havana Moon
The Beatles: Eight Days A Week – The Touring Years
Melhor headliner de festival
Coldplay
Radiohead
Biffy Clyro
Adele
Foals
The Stone Roses
Melhor festival pequeno
Y Not
Green Man
End Of The Road
Festival No 6
Kendall Calling
Slam Dunk
Villain Of The Year (Vilão do Ano)
Donald Trump
David Cameron
Boris Johnson
Nigel Farage
Martin Shkreli
Katie Hopkins
Hero Of The Year
David Bowie
Adele
Beyoncé 
Millie Bobby Brown
Gary Lineker
Liam Gallagher
Pior Banda
The Chainsmokers
Clean Bandit
Honey G
Nickelback
5 Seconds Of Summer 
Twenty One Pilots
Melhor reedição de álbum
REM – 'Out Of Time'
Pink Floyd – 'Meddle'
Oasis – 'Be Here Now' – WINNER
Michael Jackson – 'Off The Wall'
DJ Shadow – 'Endtroducing'
Blur – 'Leisure'
Sobre o prêmio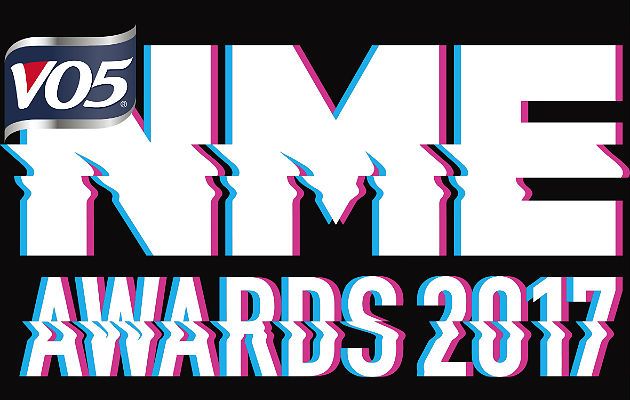 O NME Awards acontece deste a década de 1950 e foi criado como uma alternativa ao Brit Awards, contemplando artistas mais alternativos e que nem sempre são favorecidos em premiações de grande apelo comercial.